That other J.C. is always crowing about the effect he has on web sites when he mentions them in a blog post or review. Since this blog has been the beneficiary of bovine largesse for the past month from a free banner ad, I felt it only fitting to show the effect it had on my traffic.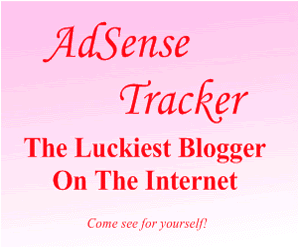 On November 4th I won a little impromptu contest on John Cow dot com for one month of free advertising on his site. I was totally unprepared and had to throw together a 300 x 250 banner in about 15 minutes including thinking of the copy. The banner at the right is what I came up with. I know, no sense of urgency, blah, blah, blah. I thought it looked kind of cool and hey, I'm not selling anything anyway, right?

Over the course of the month this blog received 123 hits from JohnCow.com. 90.24% were first time readers and it looks like a few stuck around. Welcome!
The banner ad I ran was in a rotation with several others (I'm thinking ten) and the traffic came in waves with never more than eight in a day but never less than one. The traffic may seem a little low for an ad that retails for $75 but the reality is, other than being unique, the ad doesn't beg to be clicked.
I'm sure if I were planning to spend $75 for a banner ad, I would put a lot more time into the design and sales copy. That said, I am tickled to death to have received over a hundred first time visitors in the last month and thank John Cow dot com, the Make Mooney Online place, for the exposure.
If you enjoyed your read, grab my feed!